Athens is indeed a fantastic city to live in.
Athens is a city full of beautiful places to enjoy your beer.
The variety of historical monuments which Athens provide to travelers like: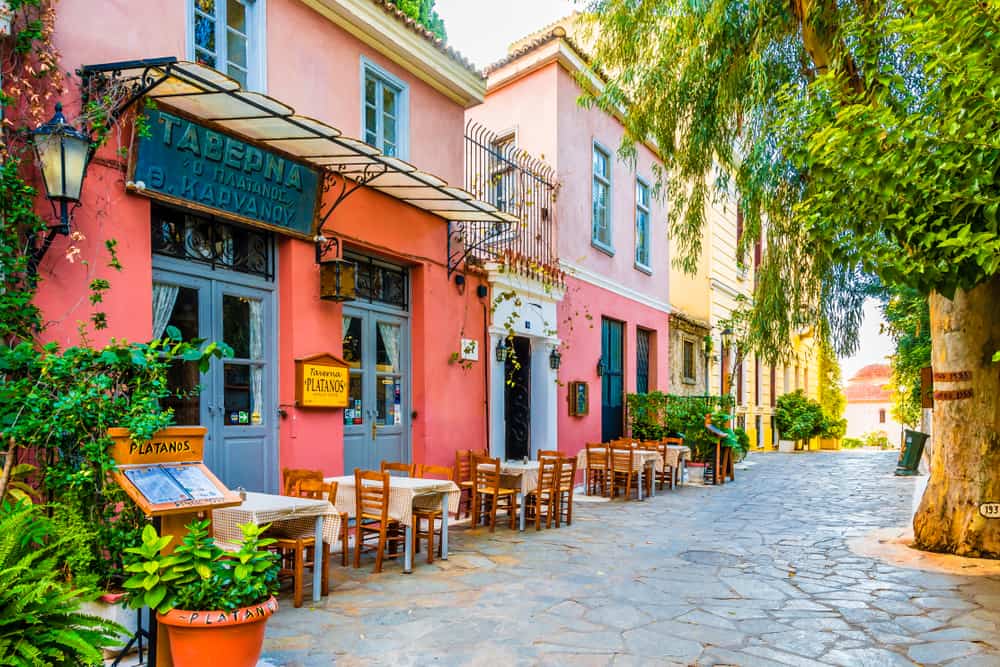 Plaka is filled with beautiful cafes and homes.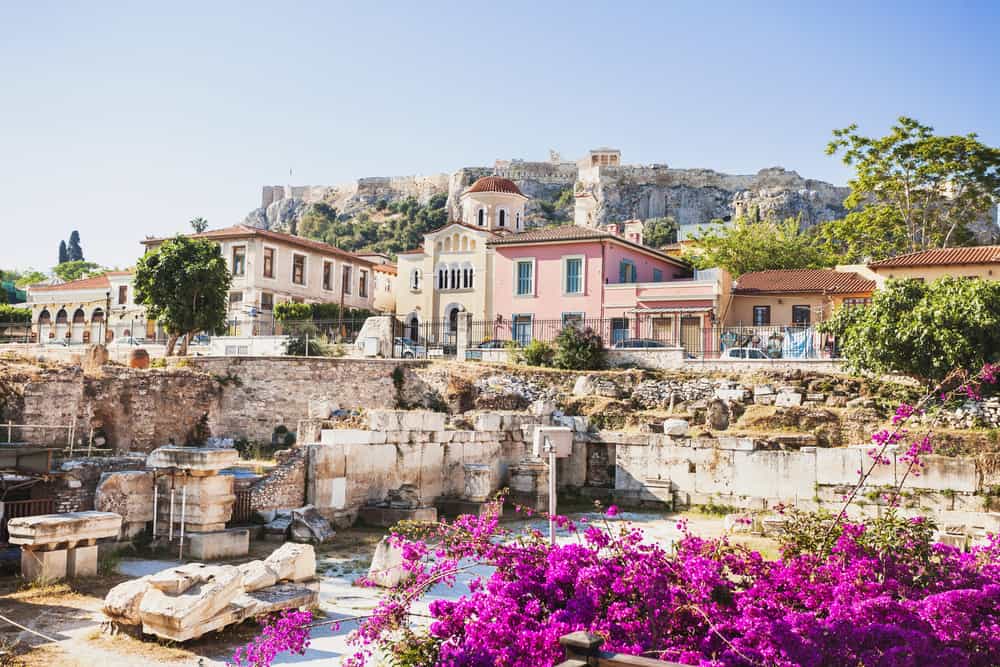 The Acropolis of Athens, Greece, with the Parthenon Temple on top of the hill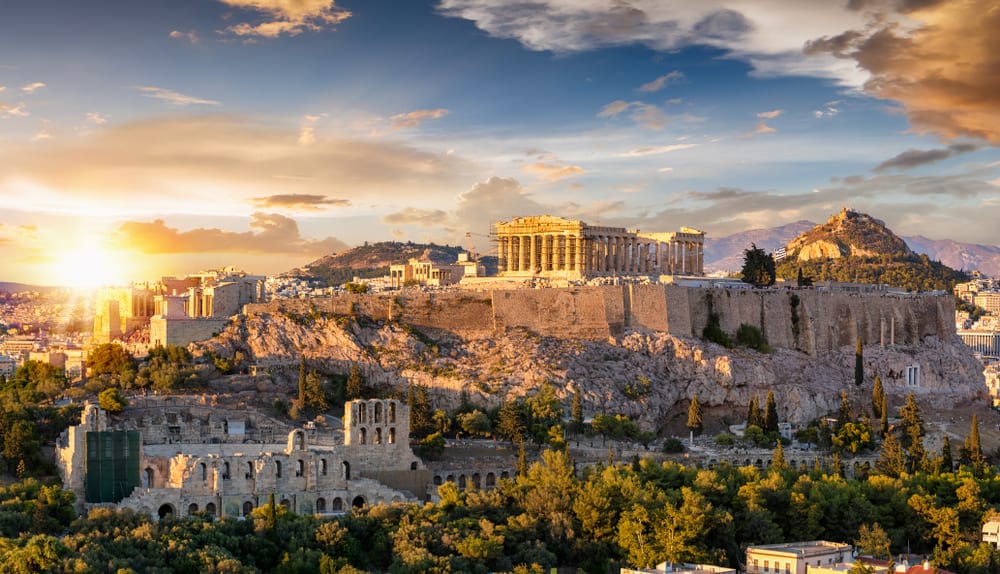 Temple of Poseidon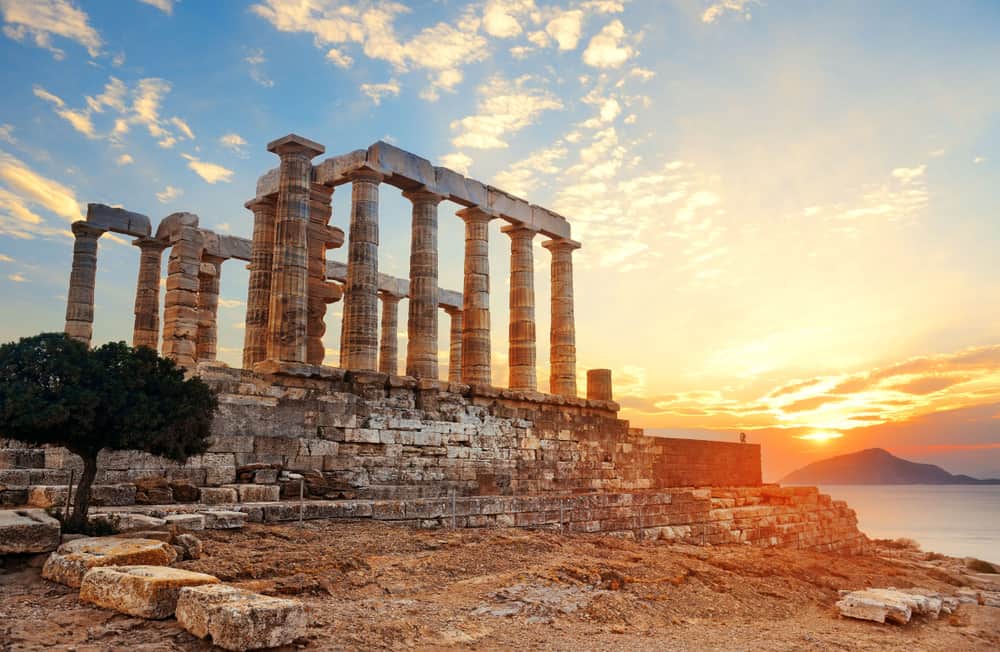 Here it is on the world map.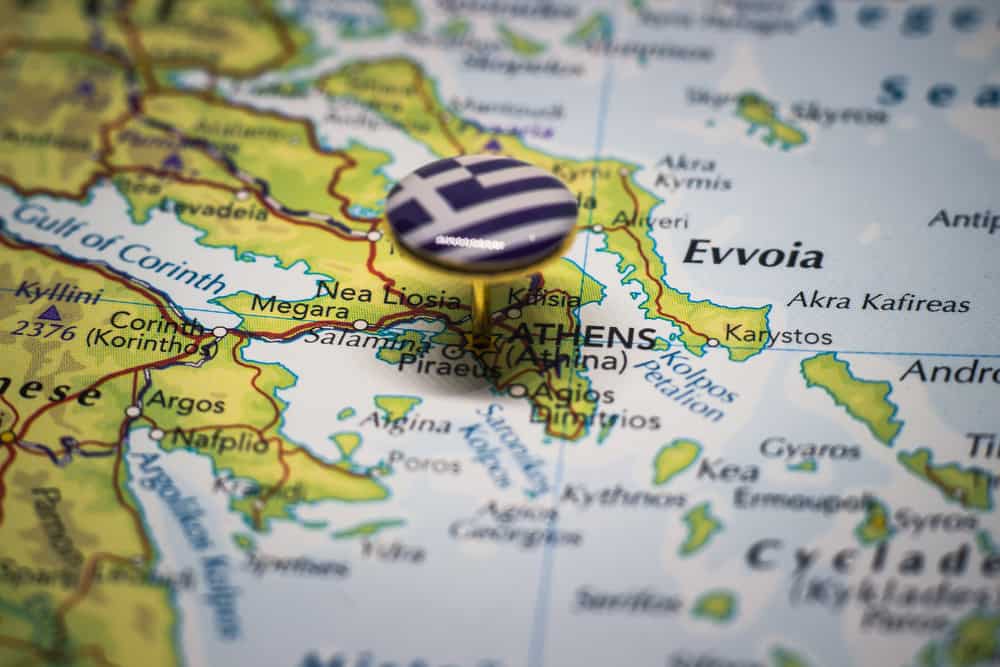 The views are incredible.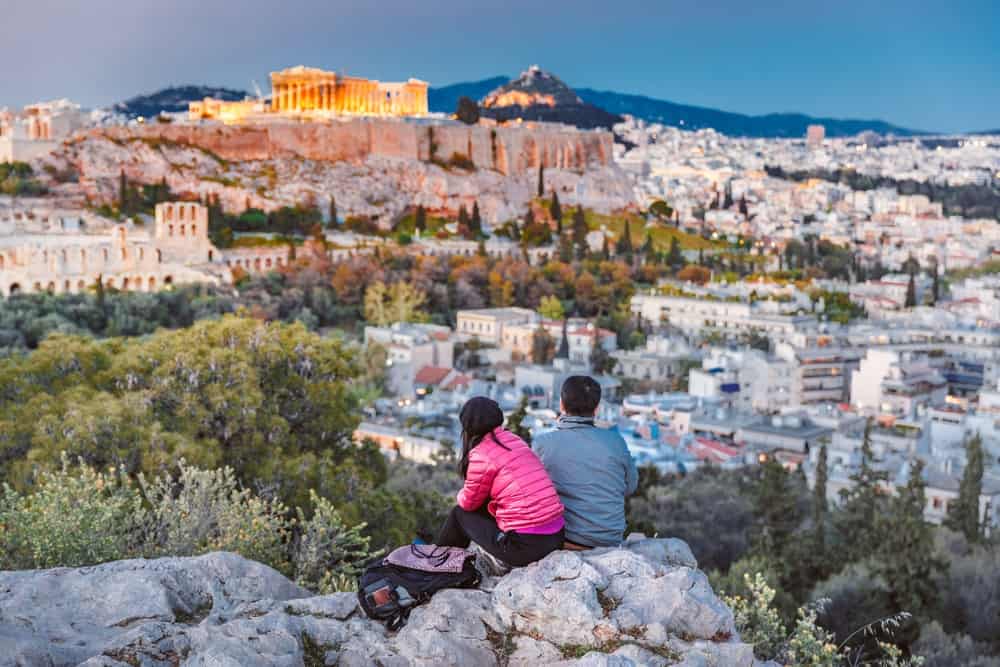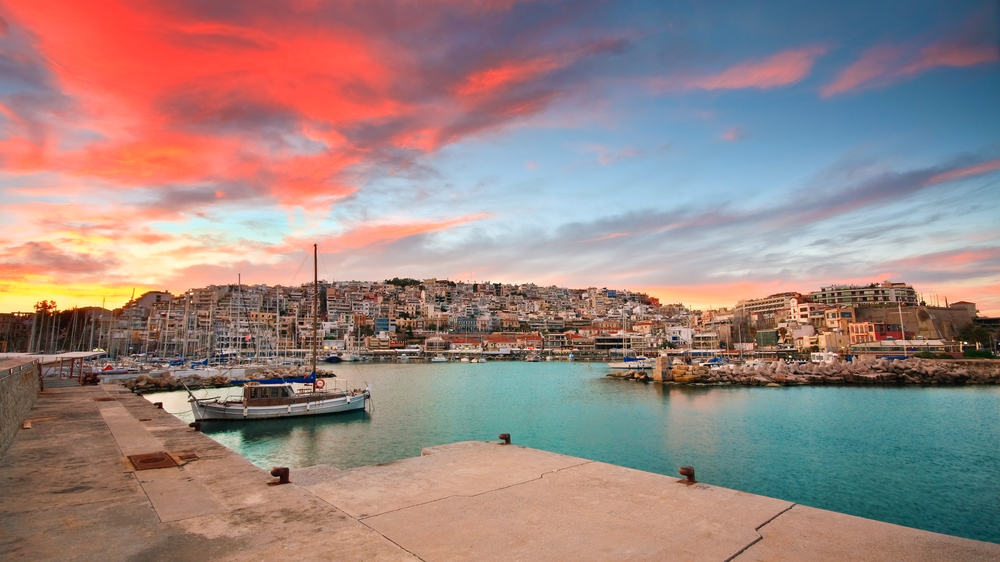 The city of Athens is 3400 years old. It is the worlds first known democracy.
It has a variety of architecture like modern, neoclassical, and greco roman.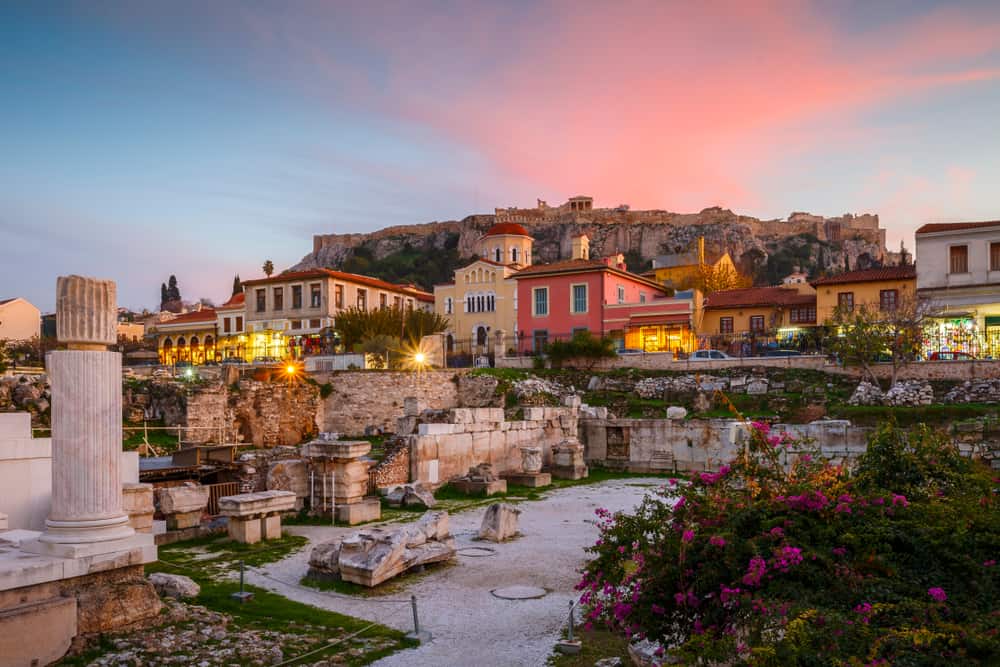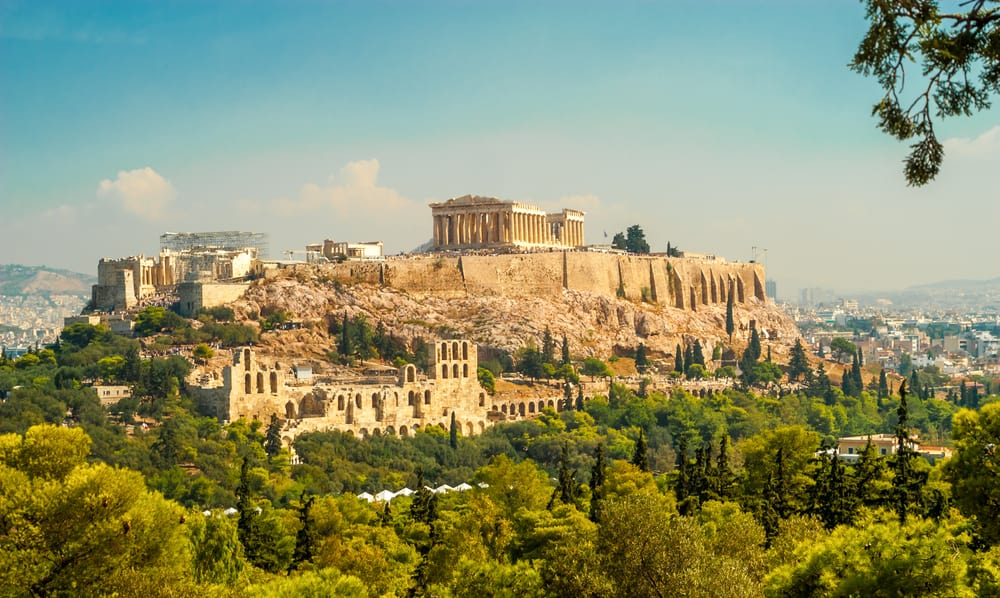 The top 10 attractions are:
Acropolis
Plaka
Actropolis museum
National Archaeological Museum
Panathenaic Stadium
Manastriraki
Parthenon
Meteora
Delphi
Ancient Agora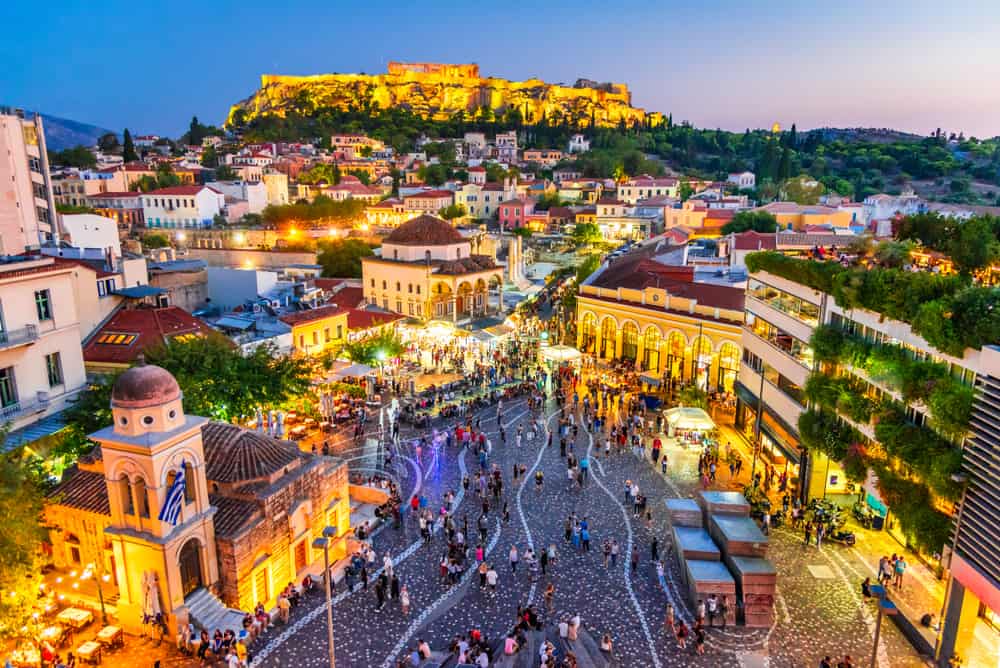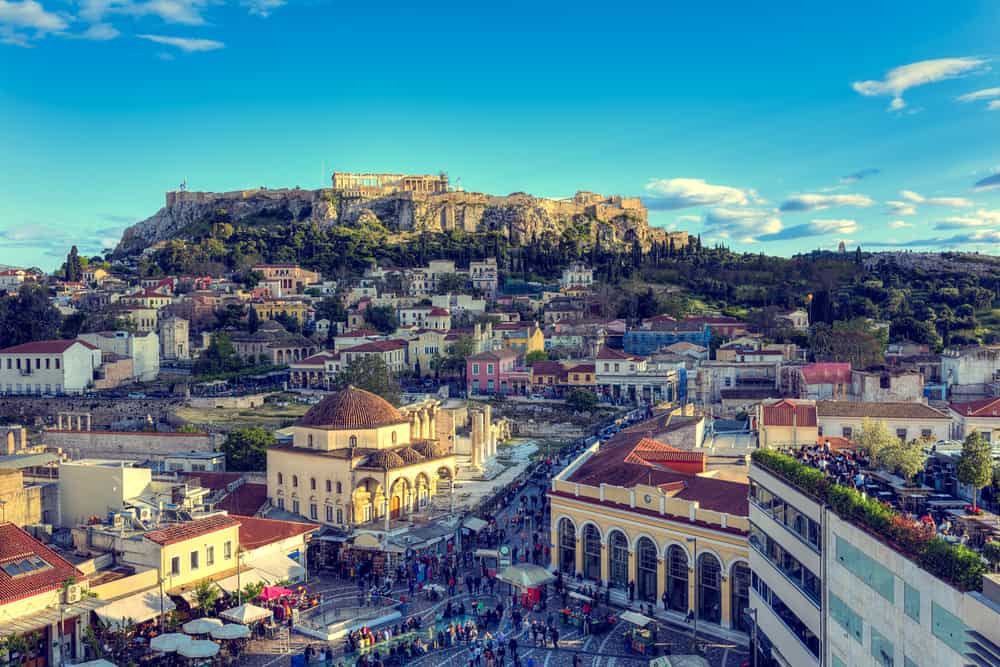 Acropolis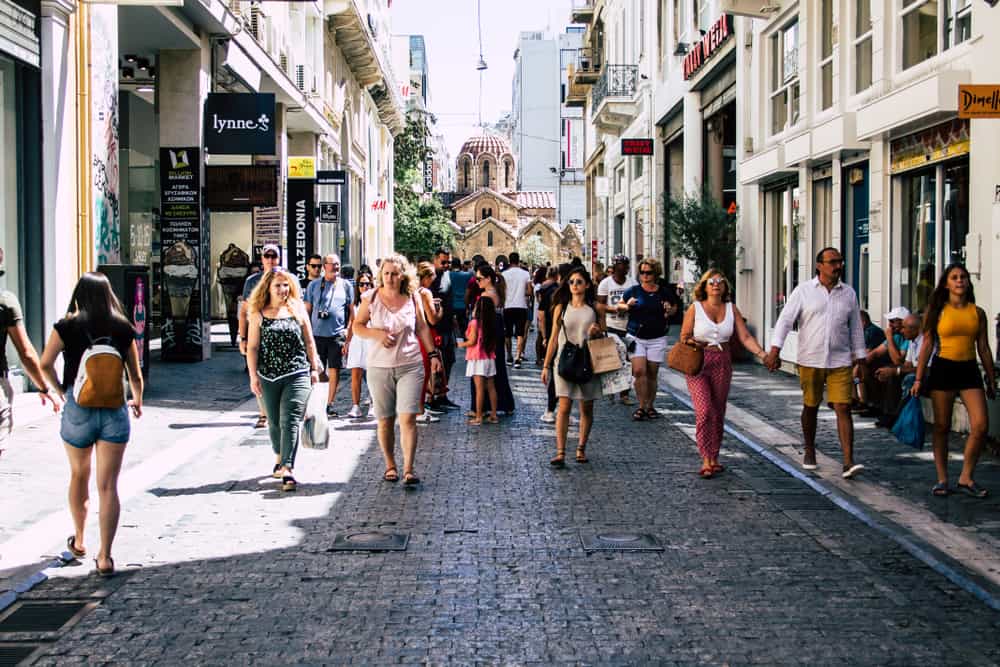 Visiting
Pros:
Rich history: Athens is home to some of the most iconic landmarks of ancient Greek civilization, including the Acropolis, the Parthenon, and the Temple of Olympian Zeus. Visiting these historic sites can be a great way to learn about ancient Greek culture and history.
Delicious food: Athens is known for its delicious Mediterranean cuisine, including fresh seafood, flavorful meats, and of course, the famous Greek salad. If you love food, Athens is definitely worth a visit! Yum.
Beautiful beaches: Athens is located near the Aegean Sea, which means there are plenty of beautiful beaches to visit. Whether you're looking for a lively beach with plenty of activities or a secluded spot to relax, Athens has something for everyone.
Cons:
Crowds: Athens is a popular tourist destination, which means that many of its attractions can be crowded, especially during peak tourist season. If you're not a fan of crowds, you might want to visit during the off-season.
Hot weather: Athens can get quite hot and humid during the summer months, which can make it uncomfortable to explore the city's outdoor attractions. Make sure to bring plenty of sunscreen and stay hydrated! I could not find any AC when I was there.
Tourist traps: Like any popular tourist destination, Athens has its fair share of tourist traps, such as overpriced restaurants and souvenir shops. Make sure to do your research and avoid these traps!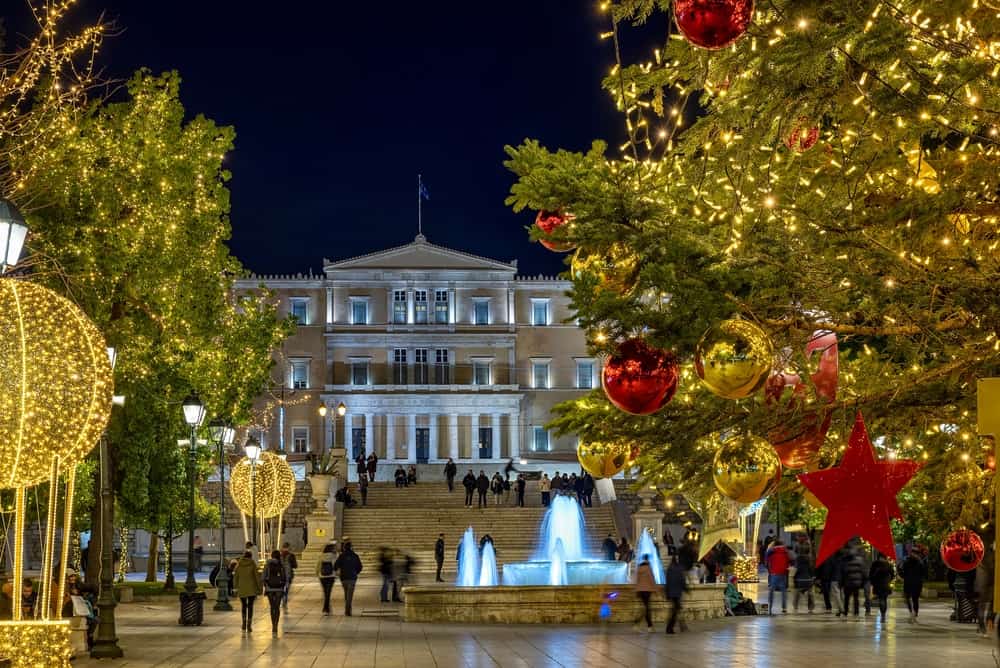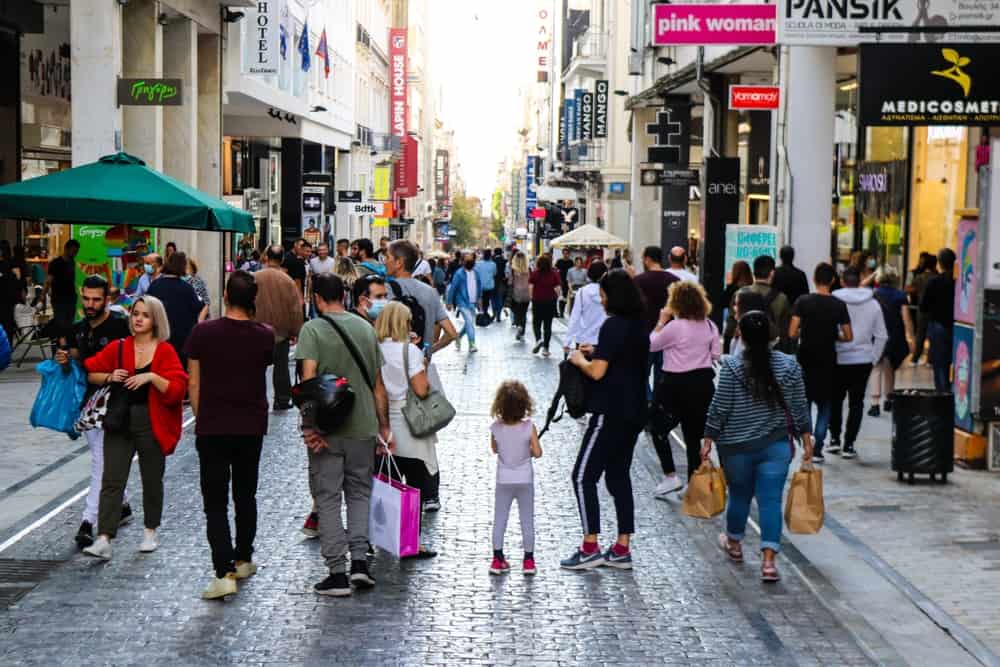 There are simply not enough words to describe this city.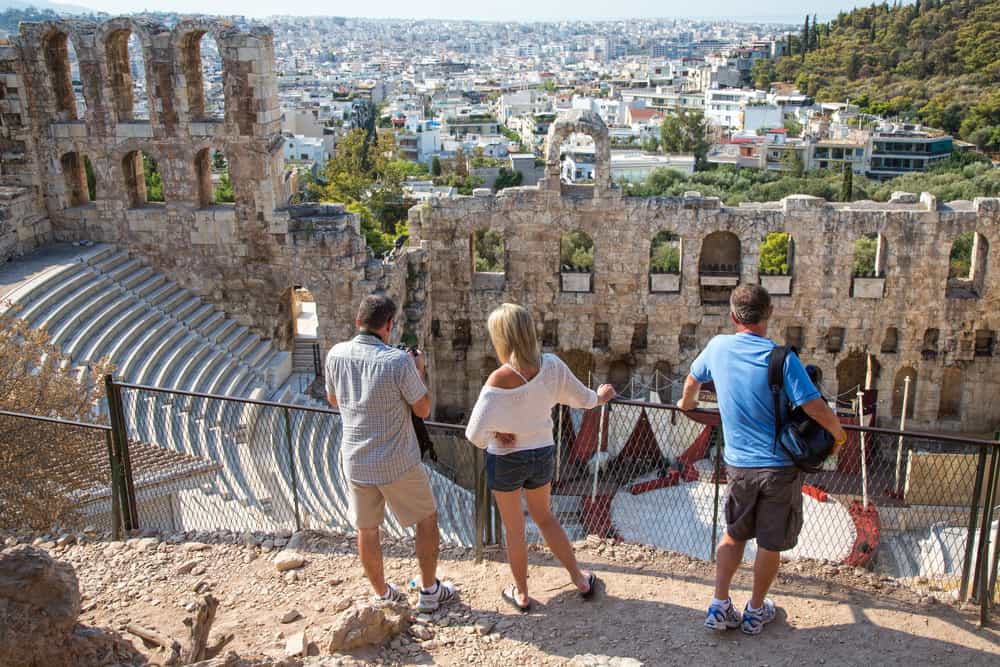 Athens is one of the oldest cities in the world, dating back to around 3000 BC. That means it's older than your great-great-great-great-great-great-great-great-great-great-great-great-grandmother!
The Acropolis is one of the most famous landmarks in Athens, attracting millions of visitors every year. If you stacked all the stones used to build the Parthenon, it would be taller than the Eiffel Tower!
Athens is known for its delicious cuisine, including mouth-watering souvlaki, fresh seafood, and of course, feta cheese. If you eat too much feta cheese, you might turn into a human gyro!
Athens is also home to a number of beautiful beaches, including Vouliagmeni Beach, which is known for its crystal-clear waters. Just don't forget to wear sunscreen, or you might end up looking like a lobster!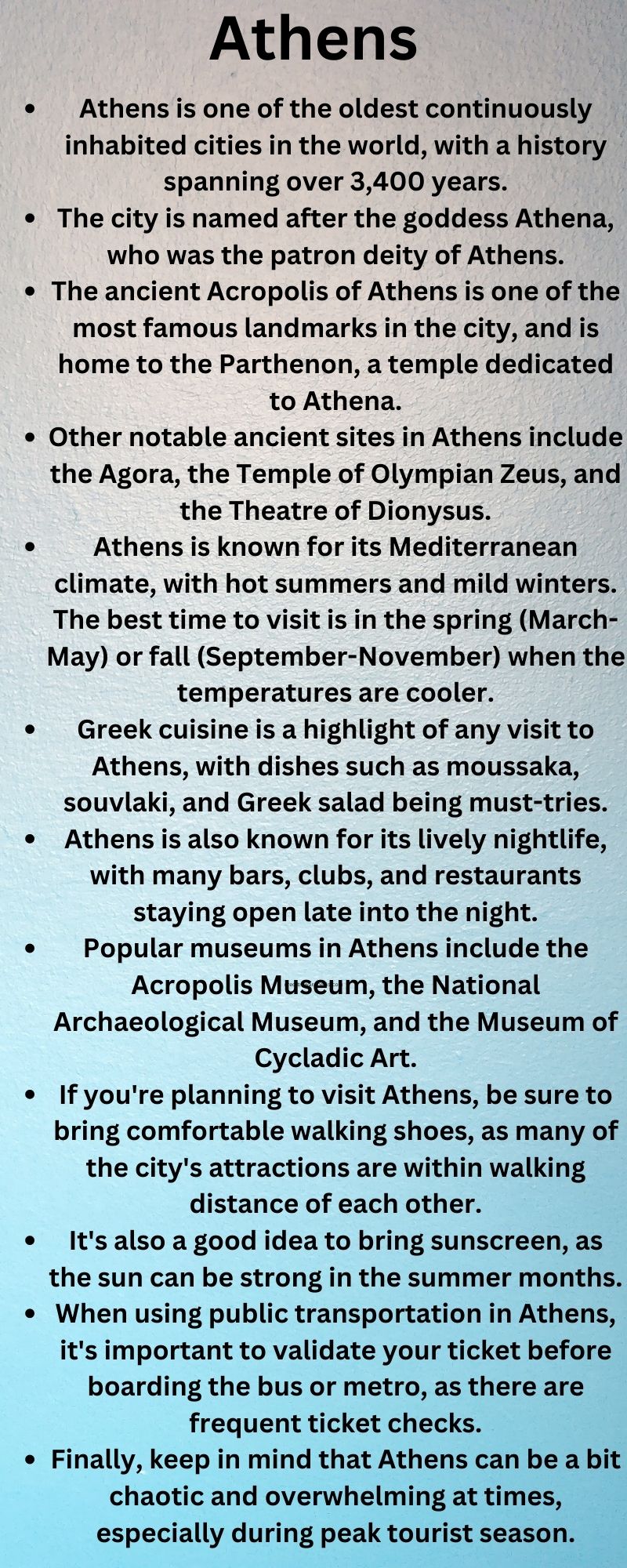 FAQ
1. What are the must-see attractions in Athens?
Athens is like a treasure trove of ancient wonders! Be sure to visit the iconic Acropolis, home to the majestic Parthenon. Explore the Ancient Agora, where Socrates and Plato once philosophized, and don't miss the impressive Temple of Olympian Zeus. It's like stepping into a history book come to life!
2. Can I visit the Acropolis Museum in Athens?
Absolutely! The Acropolis Museum is like a time machine that takes you back to ancient Greece. Marvel at the archaeological treasures and statues, and learn about the fascinating history of the Acropolis. It's like a crash course in Greek mythology!
3. What about the Plaka neighborhood in Athens?
Plaka is like a charming Greek village within Athens. Wander through its narrow streets, soak in the quaint atmosphere, and explore the boutiques, tavernas, and picturesque squares. It's a perfect place to indulge in some souvlaki and feel like a true Athenian!
4. Can I climb Mount Lycabettus in Athens?
Absolutely! Hiking up Mount Lycabettus is like a fitness challenge with a rewarding view at the top. Enjoy panoramic views of Athens and catch a breathtaking sunset. It's like being on top of the world!
5. Is it possible to visit the National Archaeological Museum in Athens?
Yes, indeed! The National Archaeological Museum is like a treasure chest overflowing with ancient artifacts. Explore its vast collection, including sculptures, pottery, and jewelry, and get lost in the rich history of Greece. It's like going on an archaeological adventure!
6. Can I take a day trip to Cape Sounion from Athens?
Absolutely! Cape Sounion is like a mini Greek escape from the city buzz. Visit the Temple of Poseidon, perched dramatically on the cliffs overlooking the Aegean Sea. It's like a postcard-worthy spot to capture stunning views and embrace the serenity!
7. What about the Athens Street Art scene?
Athens is like an open-air art gallery! Take a stroll through neighborhoods like Exarcheia and Psyrri, and discover vibrant street art and colorful murals adorning the walls. It's like an urban treasure hunt for artistic gems!
8. Can I visit the Panathenaic Stadium in Athens?
Absolutely! The Panathenaic Stadium is like stepping into ancient Olympic history. Take a tour of this marble wonder, stand on the same track where ancient athletes competed, and feel the Olympic spirit. It's like reliving the glory of the past!
9. Are there any scenic viewpoints in Athens?
Oh, Athens has some stunning viewpoints that will take your breath away! Climb up the Areopagus Hill near the Acropolis for panoramic views of the city, or head to the Filopappou Hill for a tranquil escape amidst ancient ruins. It's like having a bird's-eye view of Athens' beauty!
10. Can I explore the vibrant neighborhood of Monastiraki?
Absolutely! Monastiraki is like a kaleidoscope of colors, sounds, and flavors. Roam through its bustling flea market, browse the eclectic shops, and indulge in mouthwatering street food. It's like a sensory feast for the adventurer within you!
11. Are there any day trips from Athens to nearby islands?
Yes, indeed! Athens is like a gateway to the stunning Greek islands. Take a day trip to the enchanting island of Hydra, where cars are replaced by donkeys. Or hop on a ferry and visit the picturesque island of Aegina, known for its pistachios and ancient temples. It's like adding a sprinkle of island paradise to your Athens adventure!
12. Can I experience the vibrant nightlife in Athens?
Absolutely! Athens is like a night owl's paradise. Head to the trendy neighborhoods of Psyrri and Gazi, where you'll find a lively mix of bars, clubs, and rooftop venues. Dance the night away, enjoy live music, and experience the vibrant Athenian nightlife scene!
13. What should I try in terms of Greek cuisine in Athens?
Oh, get ready to feast like a Greek god! Don't miss out on the delicious souvlaki, moussaka, spanakopita (spinach pie), and of course, the heavenly Greek desserts like baklava and loukoumades. It's like a culinary journey that will satisfy your taste buds and leave you craving for more!